What's the Difference Between Racial Preference and Racial Bias?
Shake and Deepti show us how internalized racism can affect dating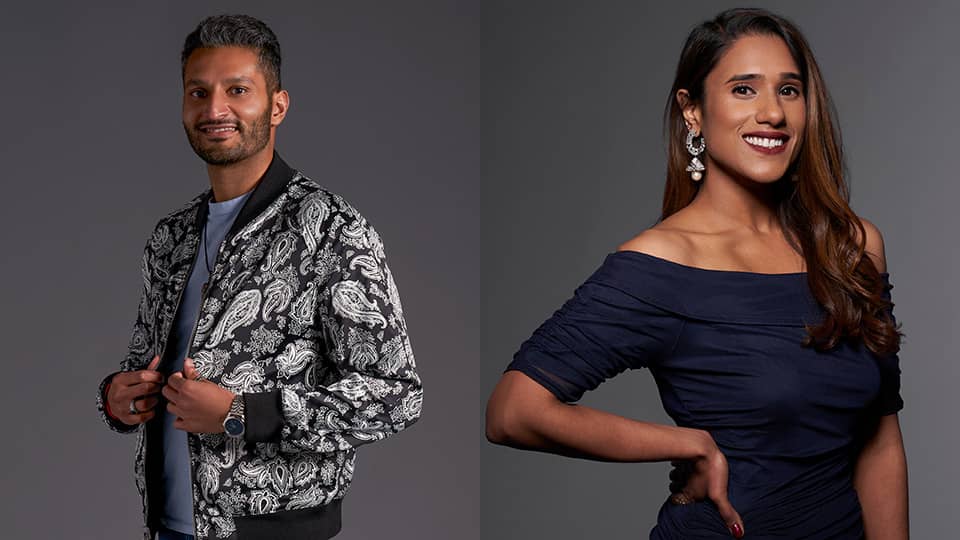 Season two of Love is Blind has truly shaken things up. Many of us watching the show were expecting a new "Lauren and Cameron" to stan, and instead, we were greeted with a whole lot of drama and philosophical dating questions. Most of these were directed towards Abhishek — aka Shake — Chatterjee and Deepti Vempati, who ended the show unmarried (and not even as friends).
Since the show's airing (and reunion episode), Shake has apologized for his disparaging comments about Deepti's body. But, their short-lived "romance" has opened up many questions about dating preferences. Namely, whether or not racial dating preferences are valid or an embodiment of internalized racism.
For a quick recap, both Deepti and Shake got engaged before seeing each other. Before this, they both bonded over their Indian heritage and how they had dated white people exclusively before appearing on the show. After they met each other, Deepti was able to find Shake attractive, but he struggled to find that spark. Even commenting on how she gave him "aunty vibes."
Realities of Dating
Evidently, dating shows are not real life, but they allow us to view the realities of dating — albeit in a pressure cooker environment. But before we tackle the difference between racial preference and racial bias, we have to explore why it's problematic.
Now, the jury is still out on whether or not it is racist to have a racial dating preference. But on the whole, the issue can be reduced to the following questions:
Are you reducing the person into characteristics based on stereotypical beliefs about their race, ethnicity, or culture?
Are you objectifying them to fulfill your personal expectations and wishes of how they should behave/look?
In both of these situations, it is clear that reducing a person to stereotypes and expectations is problematic. Yes, people come from all races, but this doesn't mean that people of particular races behave the same or have the same beliefs.
In this instance, it's evident that Shake's beliefs and de-sexualization of Indian women are down to his self-hatred. Yes, not everyone can be attracted to everybody, but when you disregard people of your own culture entirely as "deficient," something is going on there.
Most interesting is how Shake and Deepti represent two heads of the same coin. We have one person who finds it impossible to be attracted to people of his own race and another who finds them attractive even while never having dated them.
Dating Preferences
No one is saying that dating preferences are invalid or that finding all people sexually attractive is required. However, it is vital for people to constantly ask themselves whether they feel preference alone or implicit racial biases.
In the culture we live in today, it is very easy to believe that western ideals of beauty are "normal." Desirability politics are complex, but it comes down to a couple of questions:
If you met your soulmate today, would their race be a dealbreaker?
What is it about their race that you find unattractive? And why?