Overcoming Fear of Rejection with the Iris Dating App
Have you been hesitating to try any dating app due to an overwhelming fear of rejection? If you haven't heard of the Iris Dating App, you should look into it. Why? The Iris Dating app was conceived to ensure that some of your matches are already attracted to you. How? This short video will explain the process briefly. For a more in-depth look, keep reading.
How Does Iris Work?
If you looked at any of the links I provided in the above paragraph, you might already have a better picture of how Iris works. However, I understand if you don't feel like clicking on links and want me to tell you in this blog.
I went undercover and made a profile on the app to get first-hand experience with how it works. My partner already knows, so cue the Mission Impossible theme!
When you sign up, it's pretty standard. You enter your phone number (strictly for verification purposes), your birthday, who you're looking for, your desired age range, and a selfie (used to crack down on catfishing). Next, I was shown pictures of different people and was asked if I found them attractive. I could answer with three options; yes, no, or maybe.
From there, Iris took me to the Line-Up tab (the little star symbol at the top), where suggestions Iris picked out for me would be displayed. The process opened my eyes to how much I really am attracted to my partner. The amount of beards and similar looks to my significant other in my Iris picks were all the proof I needed to confirm that. This makes perfect sense since the Line Up tab focuses more on the attraction between you and the potential suitors.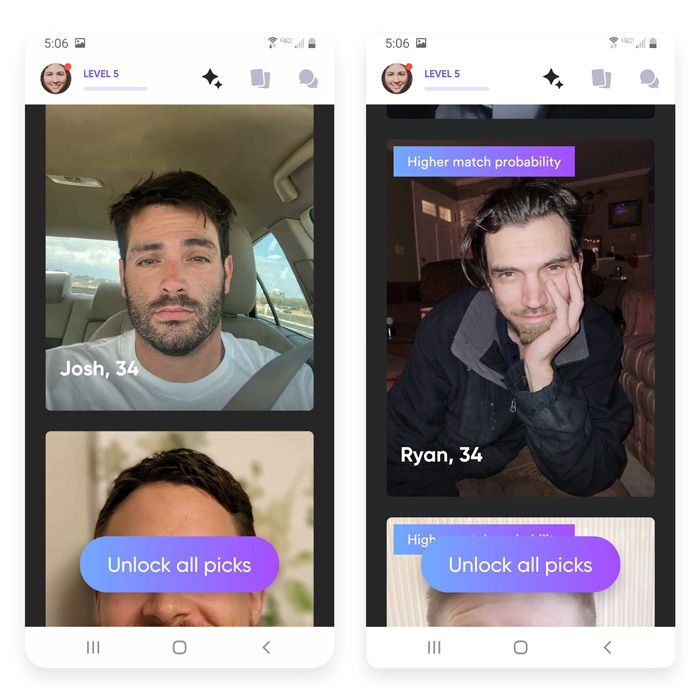 As you can see, this particular person on my Line Up tab was marked as a "high match probability." The higher match probability marker means that there is a higher chance that this particular gentleman may also be attracted to me.
Next to the Line-Up tab is the Discover tab (the two squares overlapping). This tab showed me profiles one at a time and gave me the options; pass, maybe, or like. It is also important to note that the Discover tab focuses more on the distance between the person and me.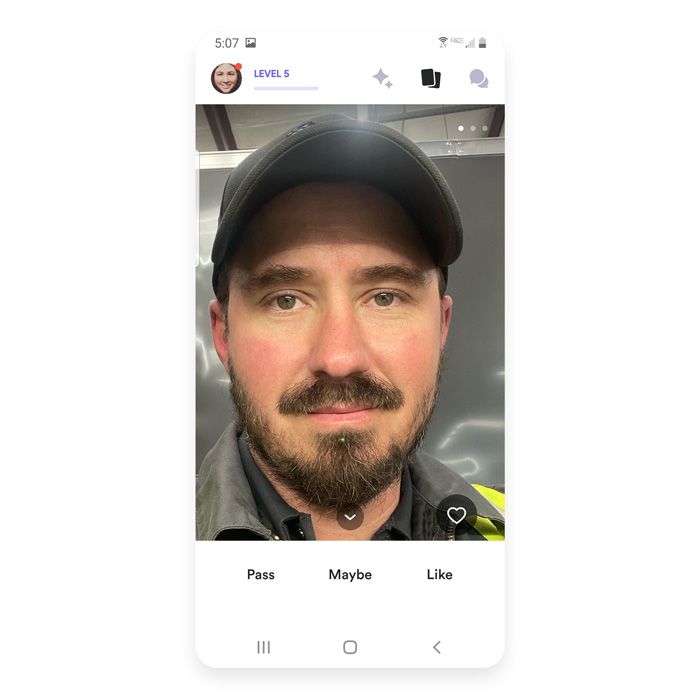 Something cool happened while I was playing with the Discover tab. I was shown a photo of someone who had already clicked like on me. I found them attractive, so I clicked like, and we were matched. Once you are matched with someone, they are moved to your inbox, and you can choose to make first contact.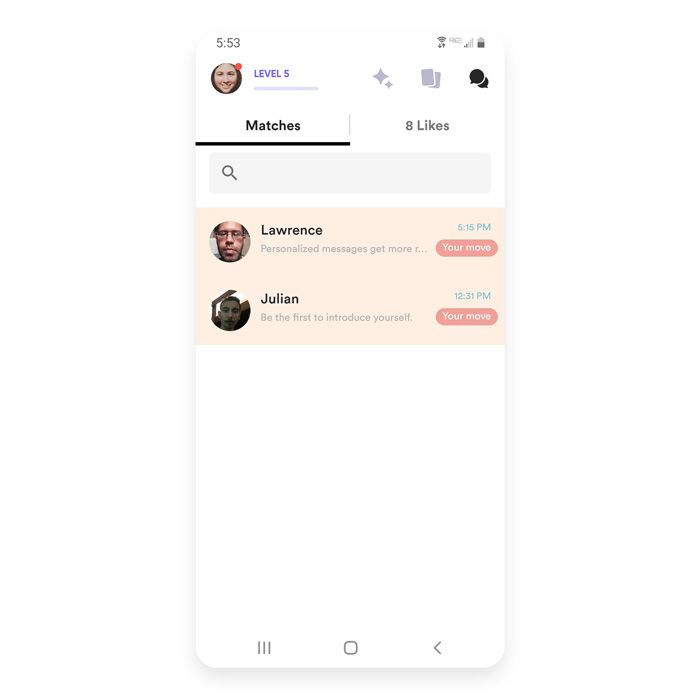 For more information on tabs, click here.
How Does This Process Help With the Fear of Rejection?
Simple, the Iris AI takes some of the heat off. When a mutual match is made on the Discover and Line Up tabs, you know that you and your match are attracted to each other. From there, all you have to do is focus on trying to have a genuine connection. Iris wasn't around when I was in the online dating scene. It could have made things easier for me, especially since I have a physical disability. If their attraction to me was strong enough to say yes, I would have known that my cerebral palsy didn't matter as much as I thought.
What if you and the match don't have sparks or any connection? That's okay. If you use the app often, you will find another mutual match sooner than you think. Who knows? The next one may be the one where the sparks fly!
The Bottom Line
The great thing about Iris' AI-based matchmaking is that it takes some guesswork out of online dating. You don't have to sit there and stress over the person you mutually matched with and if they find you physically attractive. You already know. Additionally, knowing that the match is already attracted to you increases your chances of getting an answer. As you can see, there are many benefits to Iris's AI.
If you have online dating anxiety due to fear of rejection, give Iris Dating a try. You have nothing to lose. You only fail if you don't try. Don't give up on a genuine connection and love due to fear of rejection. It's not worth what you could be losing out on.